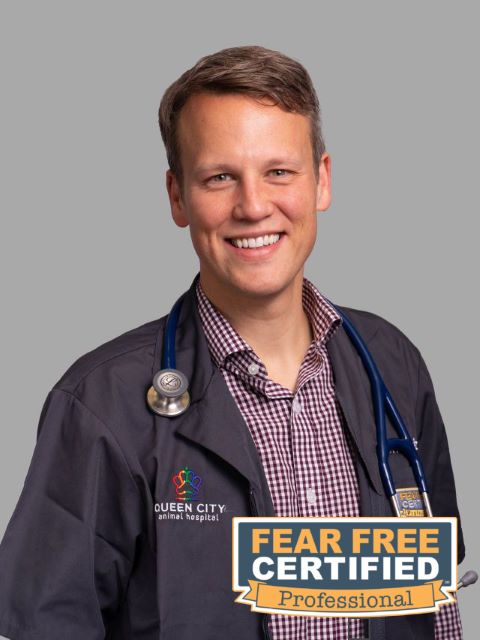 Dr. Jay Hreiz
Owner, Veterinarian
Dr. Hreiz is the owner of Queen City Animal Hospital and could not be happier to bring quality veterinary care to the Belmont neighborhood and surrounding communities in Charlotte! He graduated from the University of Pennsylvania School of Veterinary Medicine in 2008 and received his BS in Animal Bioscience from Penn State University in 2004. He bleeds blue and white and enjoys traveling back to his alma mater in Happy Valley! Dr. Hreiz is a co-owner of Ebenezer Animal Hospital, an AAHA accredited small animal and exotic veterinary hospital in Rock Hill, SC since 2013. He has been working at Ebenezer Animal Hospital since 2008. Jay is a native of Pennsylvania and moved to North Carolina in 2008 after veterinary school. Dr. Hreiz became interested in veterinary medicine when he was a young boy and had a large number of exotic pets including reptiles, amphibians, birds, rodents, and rabbits. He recognized as a kid that there were few veterinarians interested in seeing these unique pets. His interests as a veterinarian include exotic animal medicine (rabbits, rodents, reptiles, and birds), soft tissue surgery, and pet wellness and prevention. He became a licensed judge under the American Rabbit Breeders Association in 2002 and has judged shows across the United States and several foreign countries including Japan. In his spare time he enjoys traveling the world, running, exploring the world of wine, and spending time with friends and family. He and his husband Mike are residents of the Plaza Midwood neighborhood since 2013. They have three fur babies: Two retired racing Greyhounds (aka couch potatoes) Ella and Ollie and a handsome black Domestic shorthair cat, Dax.
Fun Fact: Why does Dr. Hreiz have a VMD after his name instead of a DVM? DVM stands for "Doctor of Veterinary Medicine." VMD stands for "Veterinariae Medicinis Doctoris" which is Doctor of Veterinary Medicine in Latin. The University of Pennsylvania is the only veterinary school that awards their degree in Latin. If you ever see a "VMD" after a veterinarian's name, you know they graduated from Penn's vet school!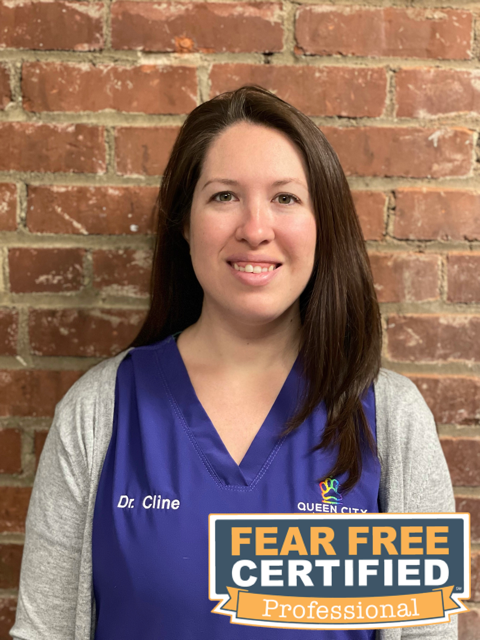 Dr. Lauren Cline
Associate Veterinarian
Dr. Cline moved to Charlotte, NC following her graduation from Auburn University's College of Veterinary Medicine in 2016. War Eagle! She and her husband, Charlie, are originally from South Carolina and Dr. Cline graduated from Clemson University in 2011 with a BS degree in Animal and Veterinary Sciences. Go Tigers!
Dr. Cline has enjoyed putting down roots in Charlotte and is excited to be a part of the Queen City Animal Hospital team. Her professional interests include ophthalmology, dermatology, and preventive medicine and wellness care.
Veterinary medicine has been a life-long childhood dream for Dr. Cline. With an ever changing and growing field, she looks forward to each day as an opportunity to be challenged, learn something new, and continue to grow in her career.
When she's not in the office, Dr. Cline enjoys traveling, hiking, kayaking, and photography. She and her husband share their home with a rescued mutt named Remy and 2 rescued kitties, Bella and Gizmo.
Fun fact: During her undergraduate career at Clemson University, Dr. Cline worked as the marketing director for a major production company bringing entertainment to Clemson, SC. She's had the privilege of meeting and working with several different musicians, comedians, and other artists! Learning and working the ins and outs of the concert industry was an amazing experience and something she will never forget!
"I'm excited to be a part of the wonderful team here at QCAH and look forward to building lasting relationships with our clients and their beloved pets."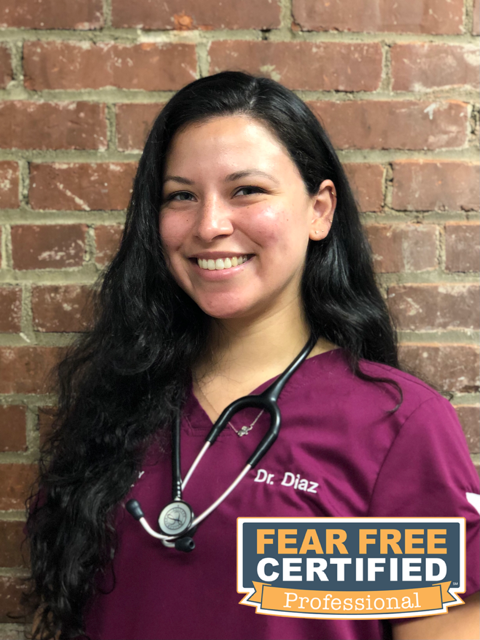 Dr. Alexa Diaz
Associate Veterinarian
Dr. Diaz moved to Charlotte after completing veterinary school at the University of Georgia, College of Veterinary Medicine. She is from Miami, FL, where she graduated with her BS degree in Biology from Florida International University while playing collegiate beach volleyball. Dr. Diaz has loved science and animals her whole life, making veterinary medicine the perfect career for her! She enjoys all the variety that veterinary medicine offers and especially enjoys exotic animal medicine (birds, reptiles, small mammals, fish), anesthesia, radiology and cardiology. Dr. Diaz also speaks Spanish and is happy to see any Spanish-speaking clients. She is so excited to be a part of the team at Queen City Animal Hospital!
In her free time, Dr. Diaz enjoys many outdoor activities, including hiking, fishing, playing sports and exercising. She also enjoys baking, going to the beach and exploring new cities with her boyfriend, Gilberto. Their current roomie is a spunky senior pup named Larry.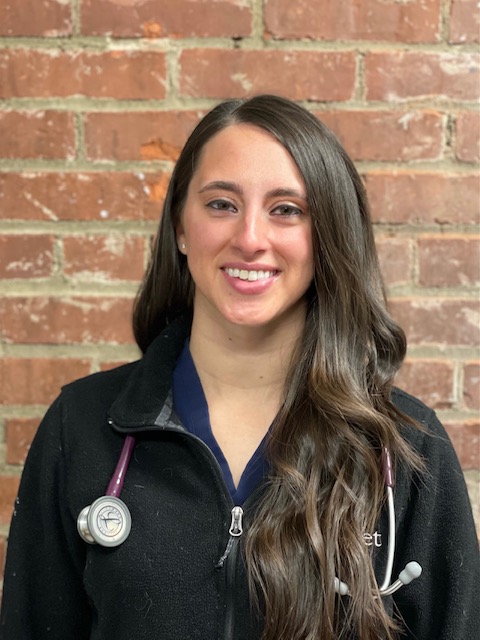 Dr. Katerina Montagnaro
Visiting Veterinarian
Dr. Montagnaro moved to Charlotte in September 2020 after living in both the SF bay area and NYC over the last few years. She is originally from New Jersey and graduated from the University of Pennsylvania School of Veterinary Medicine in 2015. Following graduation, Dr. Montagnaro also completed an internship in small animal internal medicine and surgery at Oradell Animal Hospital in Paramus, NJ. Growing up in South Jersey and going to veterinary school in Philadelphia she is an avid Philly sports fan (go Eagles!) and loves watching all sports. Her professional interests include radiology, feline pediatrics, and dermatology. Dr. Montagnaro and her fiance have a corgi/lab mix, Theodore Roosevelt, and a domestic shorthair cat, Espresso.
"While I am a part time vet at Queen City Animal Hospital, I am excited to be a part of the team and take care of the amazing clients and their fur babies!"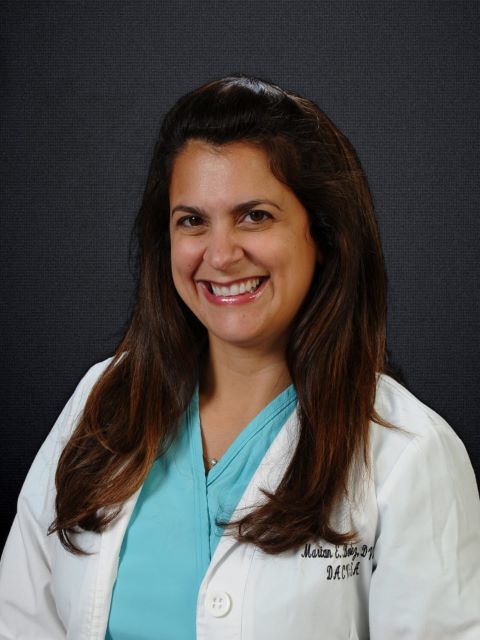 Dr. Marian Benitez
Visiting Veterinarian, Surgeon (DACVS)
Dr. Benitez is a traveling boarded veterinary surgeon who performs specialized surgeries on site at QCAH. She performs procedures for our patients such as Tibial Plateau Leveling Osteotomies, Perineal Urethrostomies, fracture repairs, and more!
Dr. Benitez graduated top of her class at Purdue University College of Veterinary Medicine in 2010. Her desire to pursue surgery led her to advanced surgical training where she completed a medical and surgical internship at the University of Georgia and a three year small animal surgical residency at Kansas State University.
She then completed her required credentials and became a Diplomate of the American College of Veterinary Surgeons in February 2015. She spent three years advancing her surgical skills and training veterinary students, interns and residents as a clinical faculty member at Virginia-Maryland College of Veterinary Medicine. She enjoys all aspects of veterinary medicine and surgery, but she has special interest in orthopedic procedures for cranial cruciate ligament rupture and gastrointestinal diseases. Her Masters of Science thesis focused on pain management considerations of small animals and she is invested in bringing about excellent pain management for her patients.
Dr. Benitez founded DVSC to provide a high quality, personal one-on-one surgery experience for you and your pet. She is excited to bring her skillset, enthusiasm, and compassion to you for surgical consultations and procedures.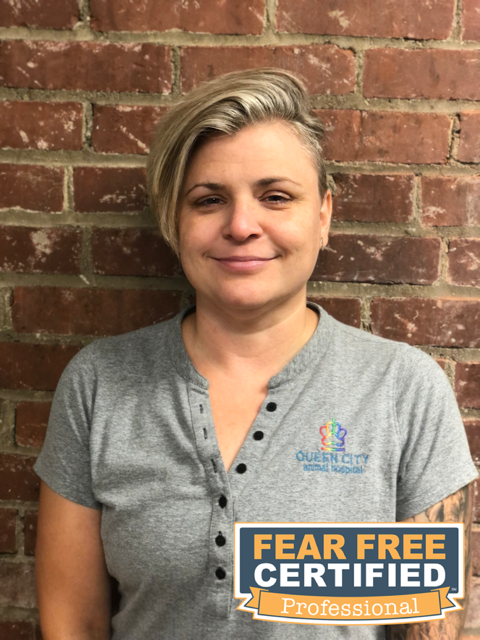 April Splawn, JD
Managing Director
April is a 2001 graduate from Winthrop University (BA) and received her Juris Doctor (JD) from the University of South Carolina School of Law in 2004. Professional affiliations include the Veterinary Hospital Managers Association. She is an avid animal rescuer and works with several local rescue groups. At home she enjoys the company of the her wife, Brooke, their five rescued pit bulls, Cameron, Pickles, Josephine, Dublin, and Fisher; their cats, Blink, Figaro, and Maggie; and their rabbit, Andy.
"I started working in veterinary medicine while attending law school and found my true passion in the veterinary world. It's so rewarding to come to work everyday with the goal of providing a happier, healthier life for our patients and the families that love them."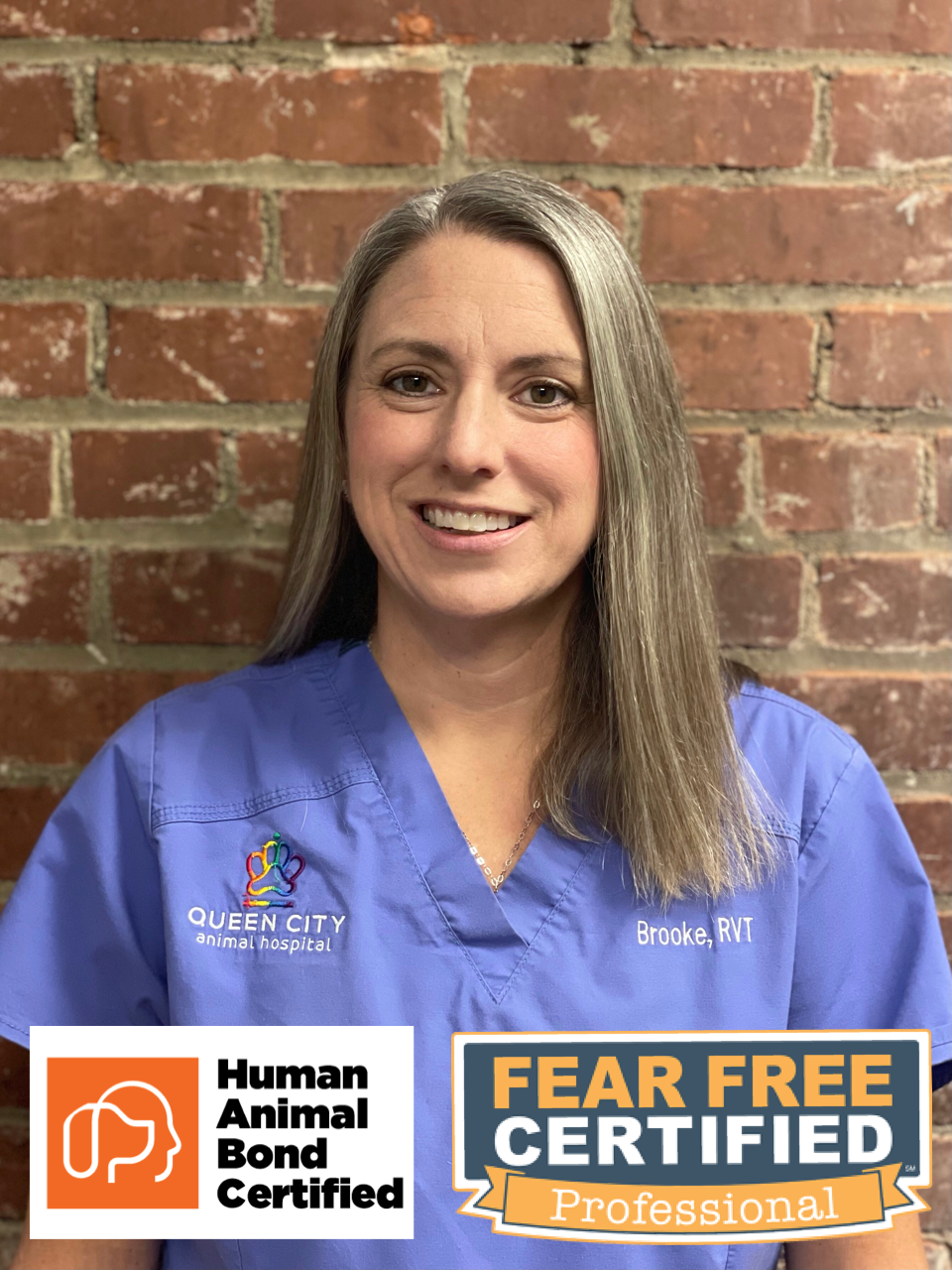 Brooke, RVT
Registered Veterinary Technician
Brooke grew up in Spartanburg, SC surrounded by pets as an avid animal lover. She found her way to Rock Hill in 1997 and graduated in 2000 from Winthrop University with a BS in Integrated Marketing Communications. After a short stint in the advertising field, she followed her passion for animals and returned to Winthrop to obtain her BS in Biology/Chemistry in 2004 with the goal to work in veterinary medicine. Brooke worked as a veterinary assistant for 13 years, and then elected to earn her associates degree in Veterinary Technology in 2015 to become a licensed veterinary technician.
She has had the privilege of working in amazing specialty and general practice animal hospitals in the Charlotte area since 2002, and loves being a part of Team QCAH. Because of her background in marketing, Brooke is excited to also be able to help QCAH grow in our community.
The hospital is close to home for Brooke and her wife, April (also a QCAH Team Member) - as they live nearby in the Villa Heights Neighborhood. They are joined by their five rescued pit bulls (Cameron, Pickles, Josephine, Dublin, and Fisher), their two rescued kitties (Figaro and Maggie), and their rescued rabbit (Andy).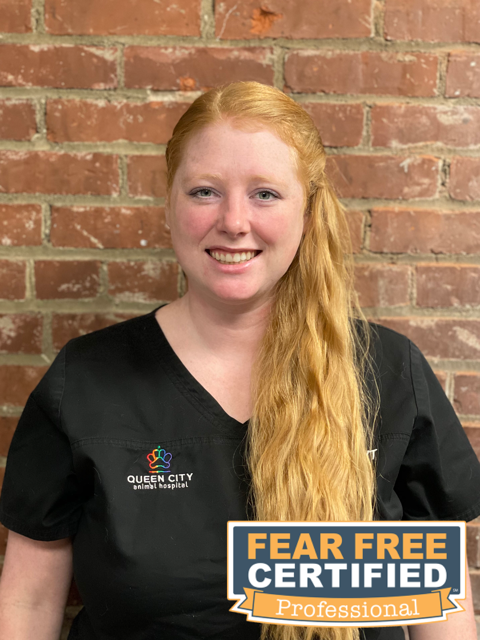 Stacey, RVT
Registered Veterinary Technician
Stacey is excited to join the QCAH family and help provide compassionate care for the pets in and around Charlotte! She graduated from Gaston College with a degree in Veterinary Technology in May 2012 and previously earned her BA in biology from the University of North Carolina at Greensboro in May 2010. Stacey mainly has a background in specialty medicine (anesthesia, oncology, and ophthalmology) and is looking forward to shifting gears to more general care and healthy lifestyle focuses with QCAH.
In her spare time, she enjoys hiking at the whitewater center, local concerts, cooking (not baking!) and relaxing with her husband, Matt and their 4 rescued dogs Dixie, Kaia, Tripp, and Eva and their cat Savannah. She is also a diehard Carolina Panthers fan so you may see her in black and blue scrubs during football season!
"It is so exciting to be a part of the Queen City and Belmont community! I am looking forward to building wonderful relationships with our new clients and their furry family members!"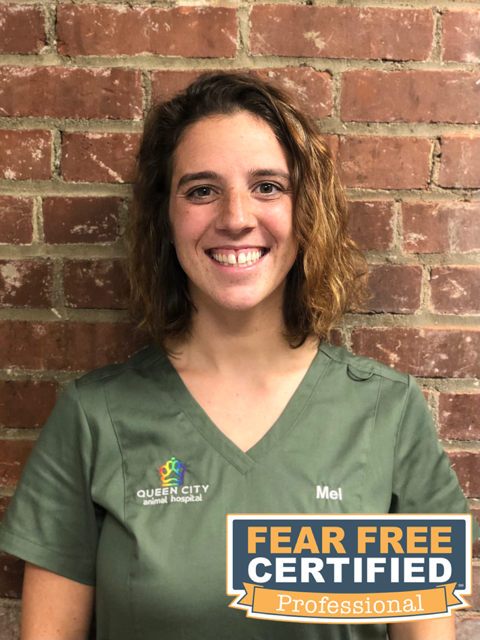 Mel
Client Care Associate
Mel is so excited to be apart of the QCAH team! She graduated in 2015 from University of North Carolina Charlotte (Go Niners) with a Bachelor of Science in Psychology! She started her career in 2015 in Emergency as an overnight emergency vet assistant. She decided she wanted a slower pace and to focus on client relationships and the administrative side of Veterinary Medicine and is thrilled to be a part of starting our new practice.
At home She has a Goofy Golden doodle puppy named Harper Jackson. He's working on his Instagram fame so be sure to follow him @thatdoodharperj. He likes to come to work with Mel on occasion and model so be on the lookout for QCAH shout outs. In her free time enjoys being outdoors, traveling, listening to live music, and exploring all the new things to do in and around Charlotte."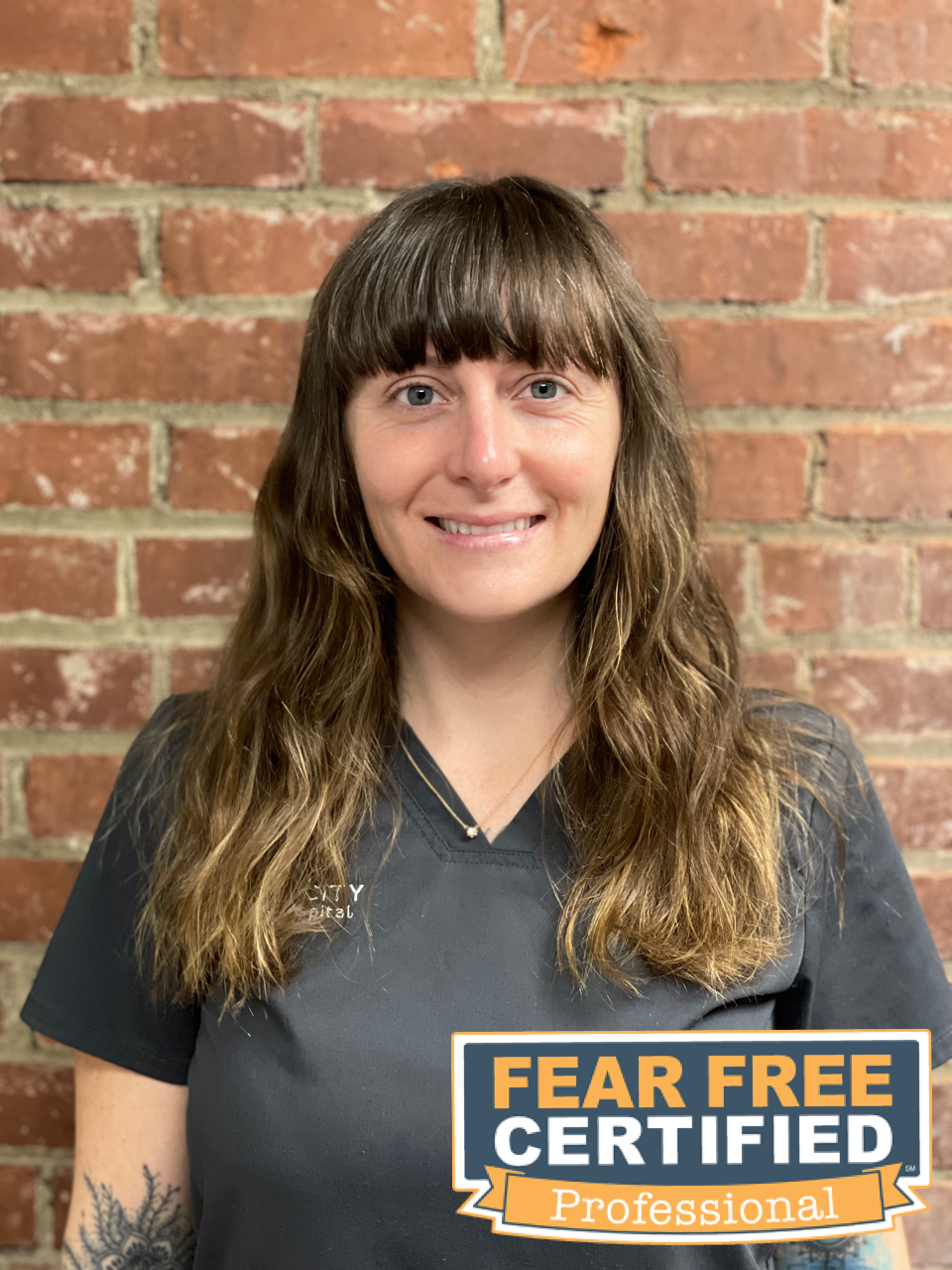 Macey
Veterinary Assistant
Macey is originally from Kings Creek, SC. She ran off to join the Navy straight out of high school in 2009 and served as a hospital corpsman, providing medical coverage in Virginia, Florida, and Okinawa, Japan. Macey moved to Colorado in 2014 after being honorably discharged from her 5 year Navy tour, where she attended college to obtain her degree in Environmental Studies. There she found a part-job as a veterinary technician assistant in the emergency department for Aspen Meadow Veterinary Specialists. Life happened, and she moved back home to the Carolinas and is happy to be back in vet med. When she's not busy being a valued member of team QCAH, she's busy doing school work as a student at San Juan College in their Veterinary Technology program. She and her fiancé (Chase) live in Huntersville with their rambunctious German Shepherd, Malcolm!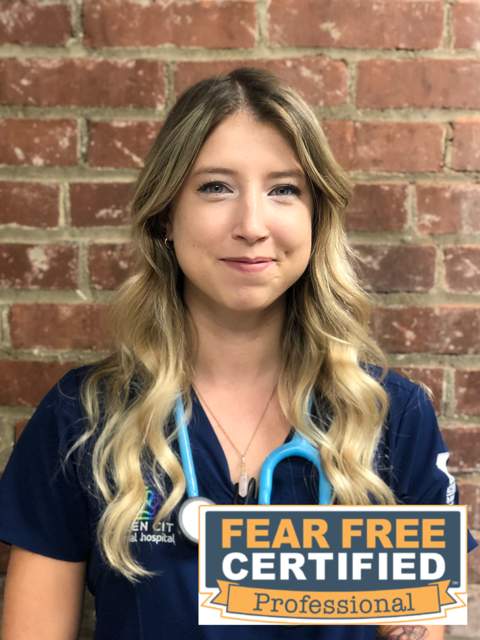 Jordyn
Veterinary Assistant
Jordyn represents the midwest at QCAH. 🙂 Originally from Missouri, she attended Missouri Southern State University before relocating to Charlotte. Once here, she started working at an animal hospital and found her passion in working with animals. Five years later, she still loves the field, especially when the opportunities arise to work with exotic patients such as reptiles, rabbits, birds, and other small mammals.
Jordyn is fur mom to her long haired chihuahua Mia, and her kitties Phoebe, and Killua. When QCAH and her pets aren't keeping her busy enough, Jordyn also has a thriving petsitting business.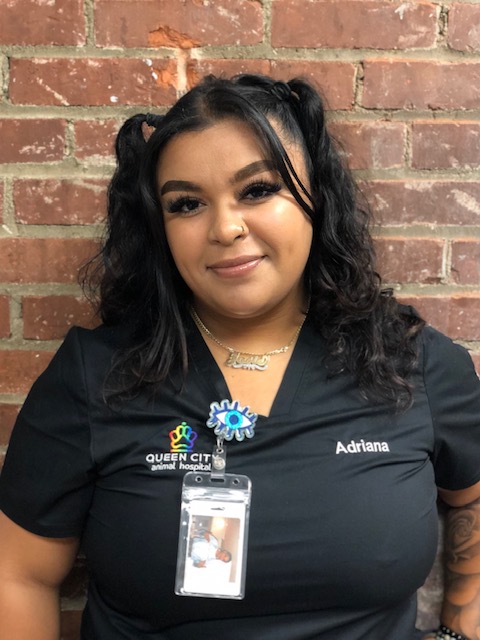 Adriana
Client Care Associate
We are thrilled to welcome Adriana to Team QCAH in the spring of 2021 as a full time receptionist!
At the young age of seven, Adriana helped care for a wild bird with a broken wing. She nursed the bird back to health, and that experience sparked a passion for animals in her that ultimately led her to a career in veterinary medicine.
Adriana graduated in 2012 with a degree in office administration, and decided to formally enter the field as a veterinary receptionist at a local 24 hour emergency animal hospital. But she soon discovered that she was missing out on being able to build relationships with clients and their furbabies, and so she made the move into small animal general practice where she's been ever since.
Adriana shares her home and her life with a yellow belly slider (an aquatic turtle) named Sheldon who enjoys spending his days cannon balling off of his basking dock. 😊 Adriana also is a huge advocate and lover of bullies and pit bulls, whom she affectionately refers to as land hippos.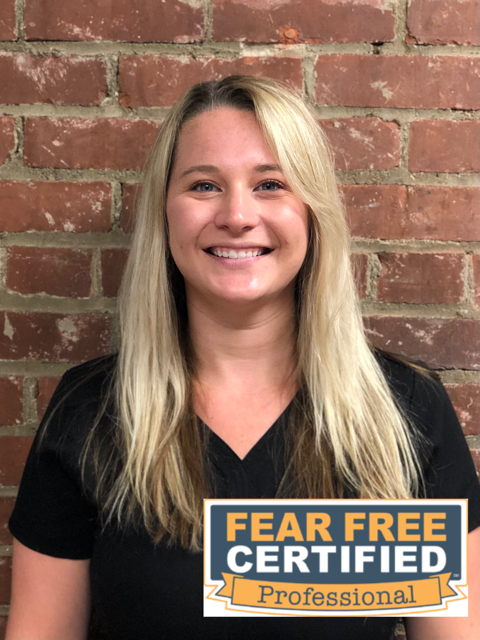 Hunter
Veterinary Assistant
We are thrilled to welcome Hunter to Team QCAH in the summer of 2021 as a full time veterinary assistant!
More details about Hunter coming soon. 🙂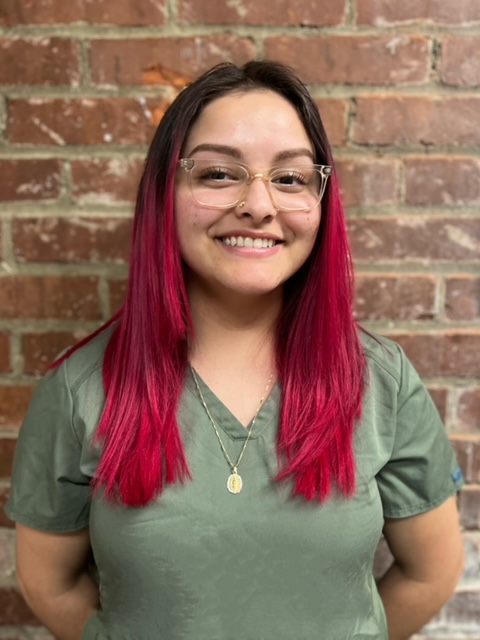 Jenni
Veterinary Assistant
Welcome Jenni to Team QCAH! More to come about Jenni soon. 🙂
Jenni speaks Spanish and is happy to see any spanish-speaking clients!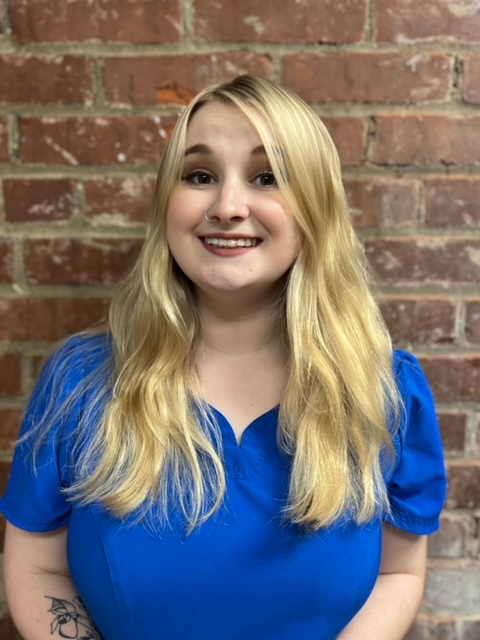 Olivia
Veterinary Assistant
Olivia joined Team QCAH in the spring of 2022, and we are so glad to have her!
Olivia was born in Lexington, NC, but moved to snowy Minnesota when she was little. After graduating from Winona State University with a BS in Science, she moved back to NC in the spring of 2021. She has experience at a local emergency hospital in surgery and dentistry, but decided to join QCAH to gain more experience in the rest of general practice, client communication, and grow into the Fear-Free philosophy of medicine. Olivia hopes to gain admission to NCSU College of Veterinary Medicine in the next year or so to further advance her vet med career.
In her spare time, Oliva enjoys hanging out with her partner and their furry family members (Remy Moo the shih-poo, Paisley Mae and Pepper Magellan the buns). She also enjoys reading, horseback riding, playing the trumpet, gaming, and buying too many toys for her pooch. 🙂